XSEED releases a six point XSEED Charter for Quality in Education
The XSEED Charter outlines a set of tangible goals to guide schools, teachers, and parents to more meaningful and effective education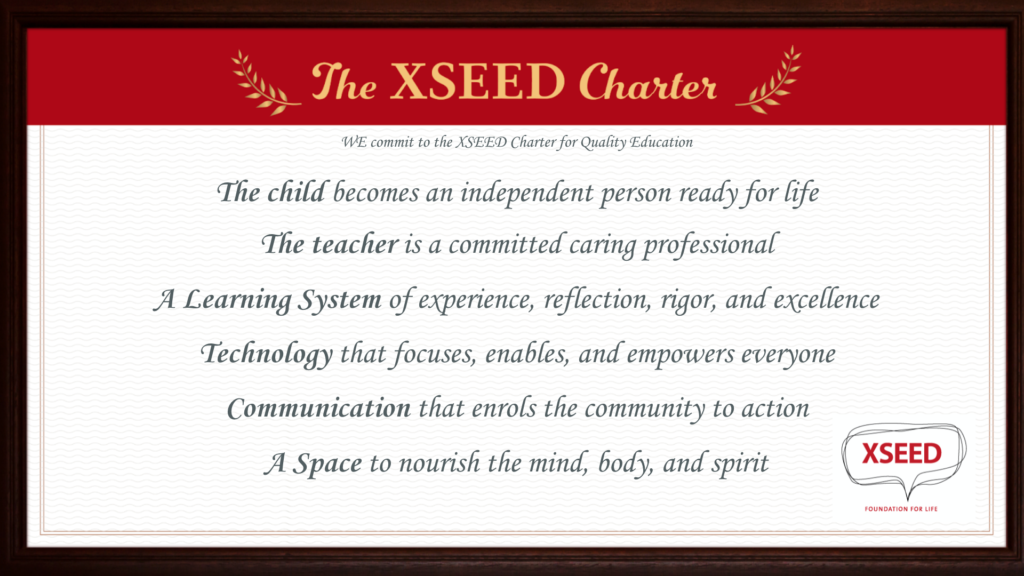 Singapore, 07 August 2021 – At a super-charged conference attended by over 10,000 educators, Singapore based XSEED Education released the XSEED Charter for quality education. The charter outlines six fundamental principles and actions to deliver quality in education at the elementary level and make children successful. It is intended as a guideline for educators, parents, and schools looking for clear pointers on quality in education.
"This is a charter for all educators, schools, and parents, around the world trying to make education about children succeeding" said Mr. Ashish Rajpal, Founder and CEO of XSEED Education, as he released the charter at the India edition of the XSEED Conference 2021.
The XSEED Charter commits to SIX fundamental principles of quality elementary education:
A vision for the child becomes an INDEPENDENT person ready for life
Valuing the TEACHER and developing caring professionals committed to children and learning
The importance of a pedagogy that delivers results – A LEARNING SYSTEM based on experience, reflection, rigor, and excellence
Ensuring informed use of TECHNOLOGY in a way that focuses, enables, and empowers everyone
Emphasizing the responsibility of education leaders to COMMUNICATE and enroll parents, community, society to action
Recognizing the importance of SPACE to learning and in nourishing the mind, body, and spirit
Since the announcement, support for the charter has been pouring in from educators and parents. "The endorsements of the XSEED Charter from schools, parents, and educators affirms our belief that a clear and pragmatic definition of quality education is the need of the hour and that we are not alone in our mission ", said an official spokesperson for XSEED.
The XSEED Conference series is one of the largest education conferences in Asia. The theme of this year's XSEED Conference is Choose Success and thousands of school management, parents, teachers and educators registered and attended. Successful students, school leaders, and academic experts in education discussed the latest ideas and shared concrete tips on making children successful in school and getting them set for life and work.
"There is a lot of commercial noise in edtech, and not not enough focus on what works for children. COVID has made the challenges in front of schools, parents, and teachers even harder. The XSEED Charter lays out plainly what choices will be most effective in making their children successful", added Ashish.
For the latest updates and news on the XSEED Charter, follow 'XSEED Education' on LinkedIn and Facebook, and '@XSEEDEd' on Twitter.
About XSEED
XSEED Education is a Singapore based education system that improves thinking skills and problem-solving skills in children thereby making them more confident and ready for the 21st century workplace. Its flagship school program has reached close to two million children, upskilled and certified over 100,000 teachers, in thousands of schools. In 2020, XSEED launched XSEED SuperTeacher, a first-of-a-kind fully loaded teaching & learning app for teachers that can be used in both physical and online classes. The World Innovation Summit in Education (WISE) & MIT's Legatum Center has featured XSEED among path-breaking global innovators in education.
For general enquiries, please contact contact@xseededucation.com +65 6732 0164
For Corporate and Media enquiries, please contact sg@xseededucation.com
For more information on XSEED Education, the XSEED Conference, the XSEED SuperTeacher App and other XSEED products and solutions, and the XSEED Saturday Webinar Series, please visit www.xseededucation.com