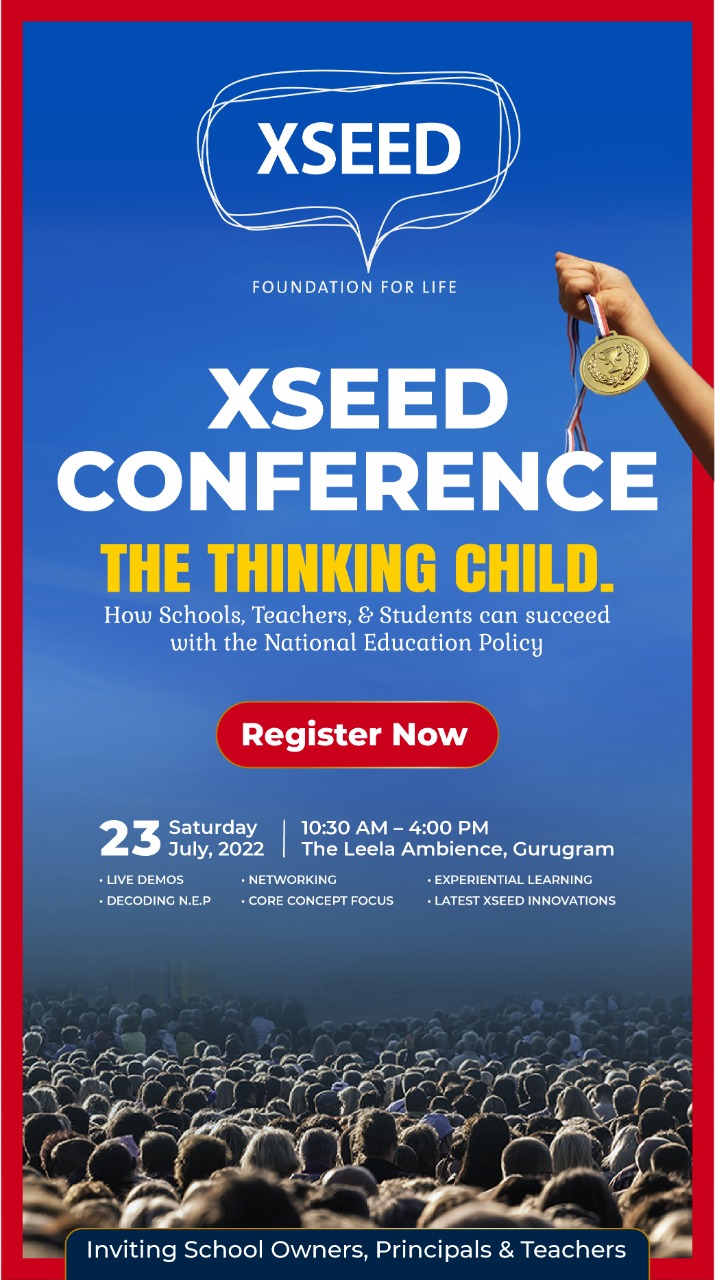 A once-in-a-lifetime experience!
The exciting, longer, live-and-in-person version was hosted at the wonderful Leela Ambience Hotel in Gurgaon on Saturday July 23, 2022. Featuring knowledgeable international speakers, local experts, enriching exhibits, and opportunities to build an education network – there is nothing like the XSEED Conference. 
India's new National Education Policy has been widely welcomed for its progressive and research-based recommendations. The policy has implications for several aspects of school education including – enriching early childhood education, advancing experiential methodology, strengthening student skills & core concepts, furthering teacher development, and a revamped competency based assessment system – amongst others. How does my school stack versus others on these fronts? What must I do to improve? What steps must be taken and how?
N.E.P is not just a challenge for schools, it is also an amazing opportunity for schools, teachers and parents to refocus education on THE THINKING CHILD. Schools can strengthen quality of instruction, enhance reputation and prestige, and secure better enrolments and resources. Teachers can improve as professionals, further their career prospects, and achieve greater job satisfaction. And ultimately, all students can unlock more of their potential to become skilled, confident and engaged thinkers who leave their schooling years with a competitive edge.
Thousands joined us at the XSEED Conference (India Edition) to discover this amazing world of opportunity, to gather practical ideas & tips, and meet people pursuing similar goals & passions. All in-person attendees received a special certificate of participation.
THE THINKING CHILD: How Schools, Teachers & Students Can Succeed with the National Education Policy

Lamp Lighting & Student Choir
International Keynote: Andreas Schleicher
Past Speakers: Howard Gardner, Pasi Sahlberg, Peter Senge, Daniel Goleman, James Tooley, Noel Tichy, David Perkins
India N.E.P. Keynote: Leena Wadia
Past Speakers: Vinita Bali, Vineet Joshi, Ashish Dhawan, Gurcharan Das.

The New XSEED Program to Deliver Results
Nick Edwards, SVP Academic Content, XSEED Education

Networking Lunch

Innovation Exhibits & Live Demonstrations

Expert Panel Discussions & Interviews
XSEED Annual Address - Making N.E.P. a PowerSource for Schools, Teachers, & Students
Ashish Rajpal, Founder & Chairman, XSEED Education

Q&A and Discussion

Closing & Vote of Thanks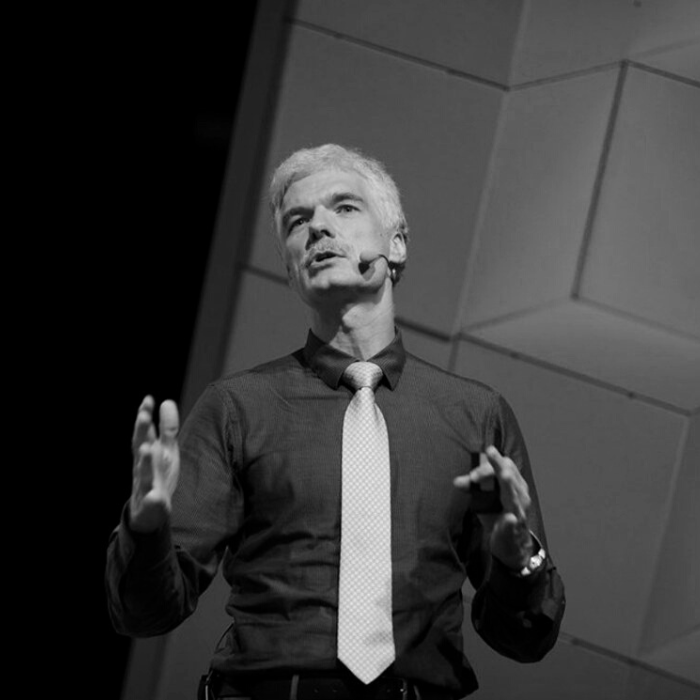 Andreas Schleicher
Andreas Schleicher is a mathematician and researcher who serves as the director for education and skills at the Organisation for Economic Co-operation and Development (OECD) in Paris.
Leena Wadia
Dr. Leena Wadia is a Senior Fellow at the Observer Research Foundation (ORF), Mumbai. She served as a member of the drafting committee for the National Education Policy (NEP), and continues to engage in research and policy advocacy on education.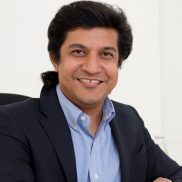 Manit Jain
Manit Jain, an alumnus of Harvard and chair of FICCI's School Education Committee is the co-founder and director the progressive Heritage Group of Schools. He is recognized as a key reformer in the education space.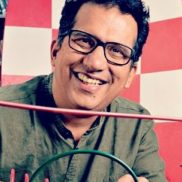 Umesh Malhotra
Umesh Malhotra is the Founder and CEO of Hippocampus Learning Centres. Through his work at Hippocampus, Umesh has been on a mission to bring quality education to rural areas in India, recently partnering with XSEED for selected schools as well.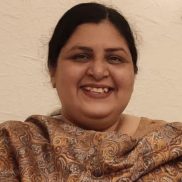 Anju Dhillon
Anju Dhillon is an accomplished Early Childhood educator and content specialist who brings student-centred, inquiry-led pedagogy into her work. She currently leads the implementation of XSEED in North India.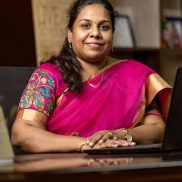 V. Vaneetha
Dr. V Vaneetha, the secretary of K V Matriculation School in Tamil Nadu, did her masters in Computer Science and worked in IT in the US for more than a decade before moving to India to follow her passion for education.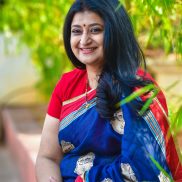 Madhumati Aluri
Madhumati Aluri, the founder and principal of Samskar – The Life School has an MBA and worked in industry until she realized her dream to serve in the education segment and start a school.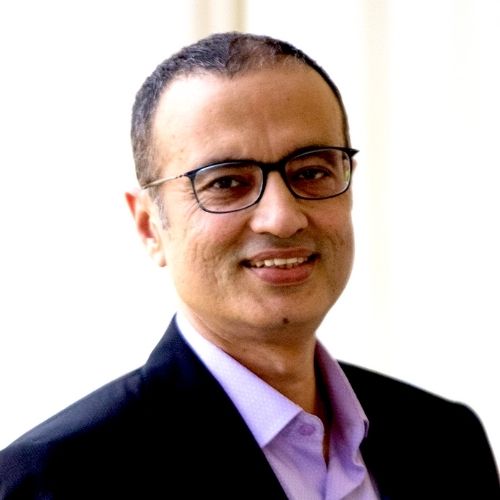 Ashish Rajpal
Ashish is a pioneer in transforming the quality of elementary education at scale and the founder of XSEED Education. He personally led the creation of the groundbreaking XSEED program from scratch and continues to be deeply involved in its R&D.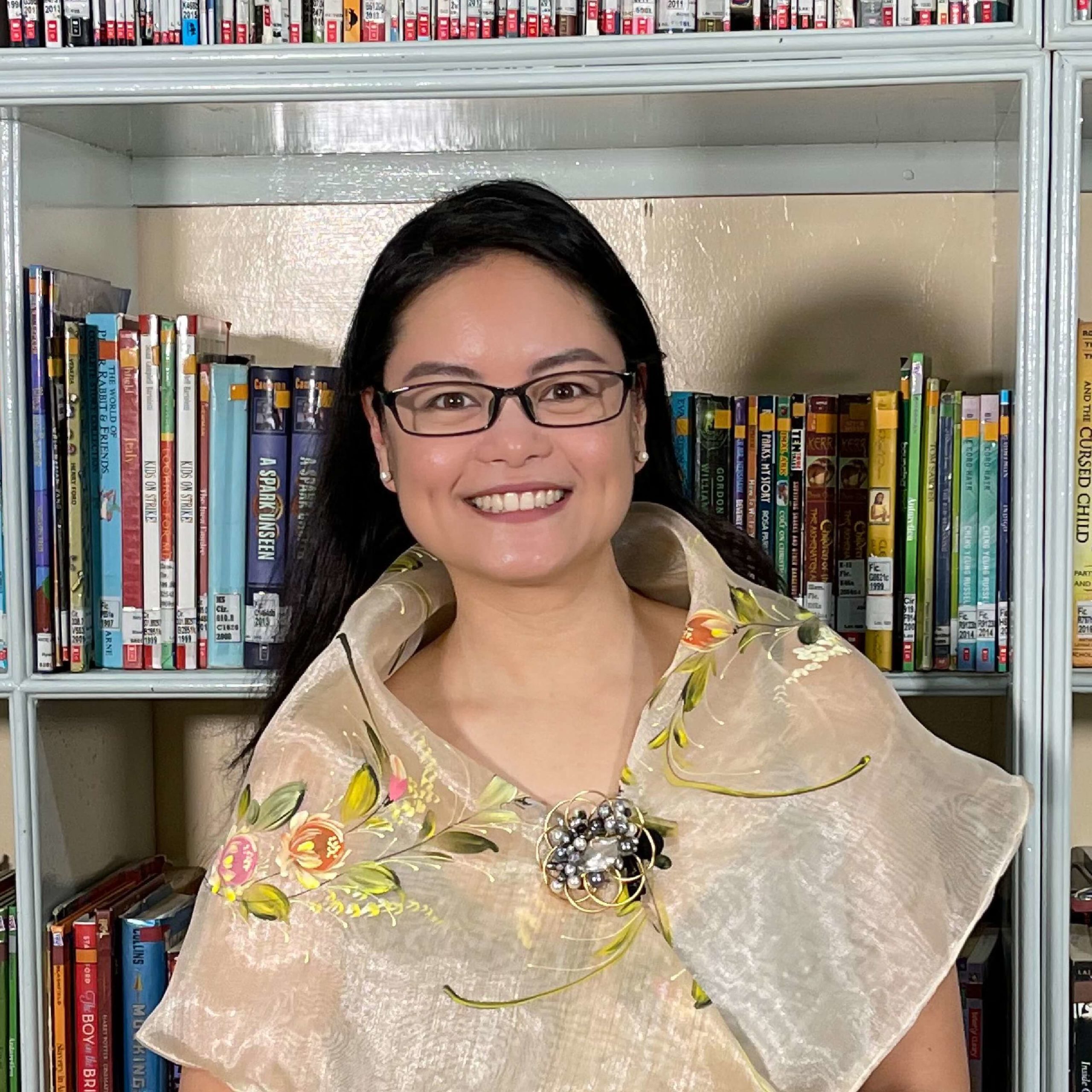 Audrey Lubiano
Audrey Lubiano is the Principal of Immaculate Conception School of Baliuag in the Philippines. With her Masters in Curriculum & Instruction, she has led her school to a reputation as a top institution in Bulacan province.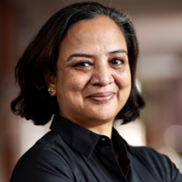 Nishi Jauhar
Nishi Jauhar is the Head of Junior School at Step by Step, Noida. A graduate of the Harvard Graduate School of Education's Project Zero Classroom, Nishi was previously a senior educator at XSEED. She has trained teachers in over 1,000 schools in India, Bhutan, and the Philippines.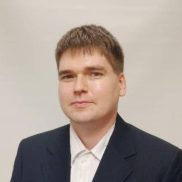 Nick Edwards
Nick Edwards is an international educator with extensive experience across multiple countries in Asia and North America. He holds an Ed.M. from the Harvard Graduate School of Education and leads academic content at XSEED.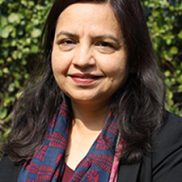 Sharmila Raheja
Sharmila Rajeja is the principal of Uttam School for Girls. She holds a Masters, a BEd, and a DipEd in Management. She has received numerous awards for innovative teaching and school management.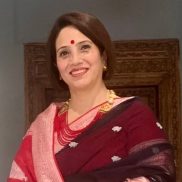 Urvashi Warman
Urvashi Warman, principal of The Palace School, Jaipur, is an advocate of inclusive education. She has written books on EVS and General Studies and received a commendation for her book The Camel With a Japi.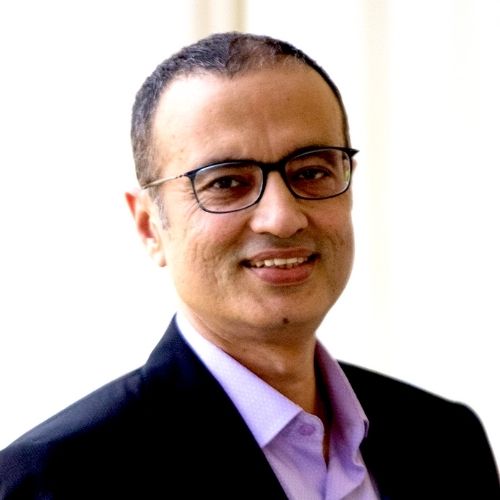 Ashish Rajpal
Ashish quit his international corporate career in Paris to pursue his passion for education and founded XSEED. He personally led the creation of the program from scratch, and continues to be deeply involved in its R&D.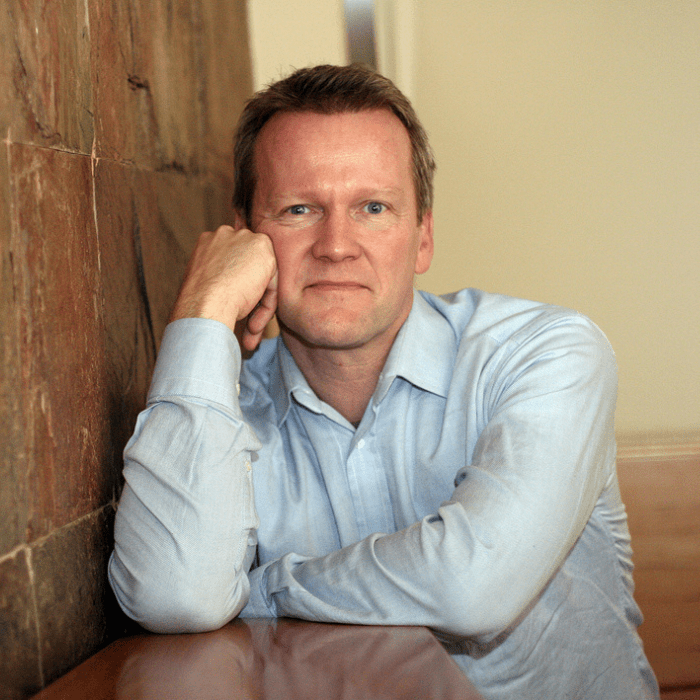 Pasi Sahlberg
Pasi Sahlberg is a renowned educator and scholar and the author of best-selling book "Finnish Lessons", as well as the former Director General of Centre for International Mobility and Cooperation in Finland.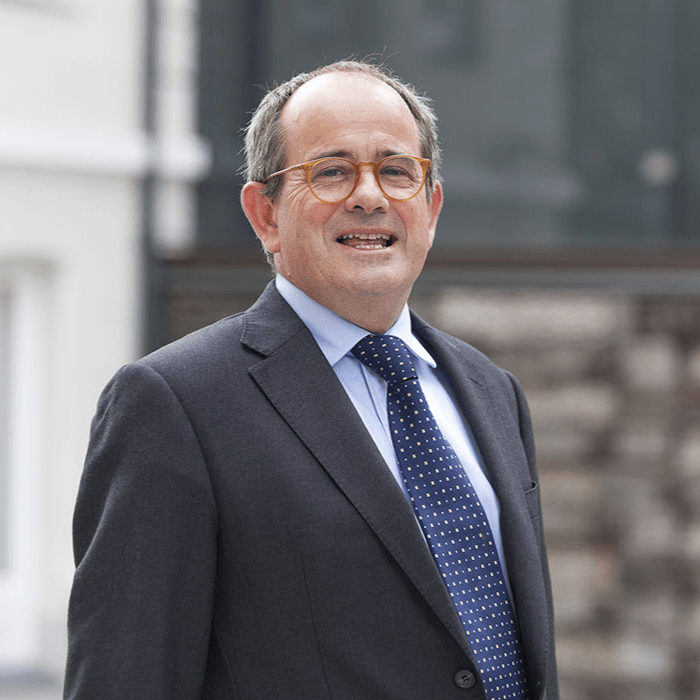 James Tooley
James Tooley is a professor of educational entrepreneurship and of education policy at the University of Buckingham, best known for his path-breaking work in low-cost private education.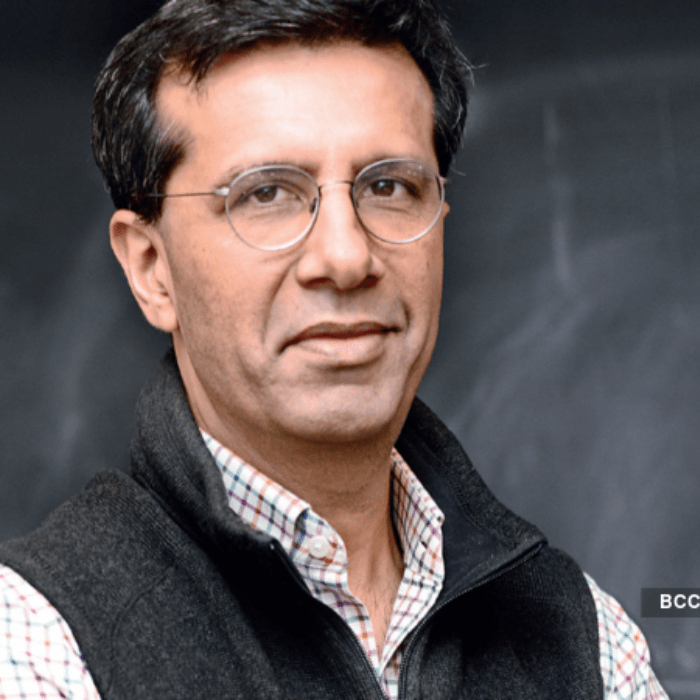 Ashish Dhawan
Ashish Dhawan is a private equity investor and philanthropist who founded the Central Square Foundation, an organization focused on transforming the quality of school education in India.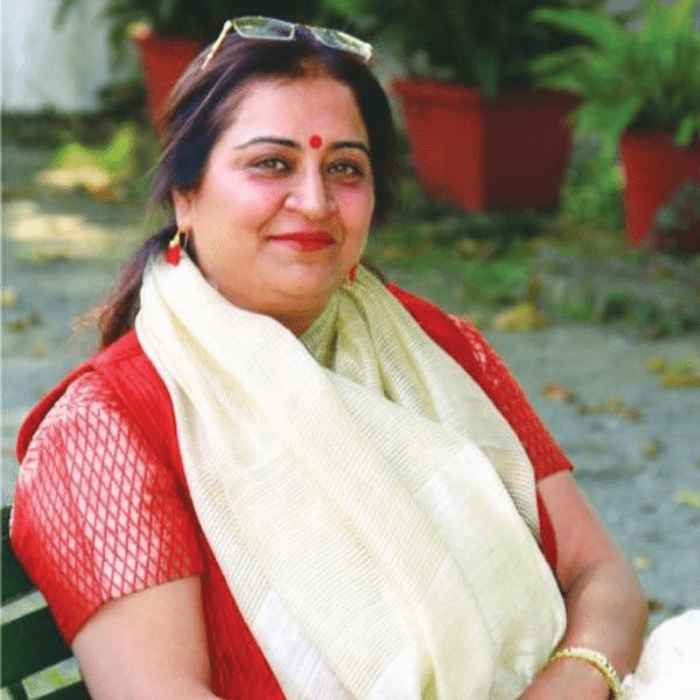 Gunmeet Bindra
Gunmeet Bindra is an accomplished educator who is currently the Director and Principal of Delhi Public School, Rajpura. She is an alumnus of Delhi School of Economics and Calcutta University.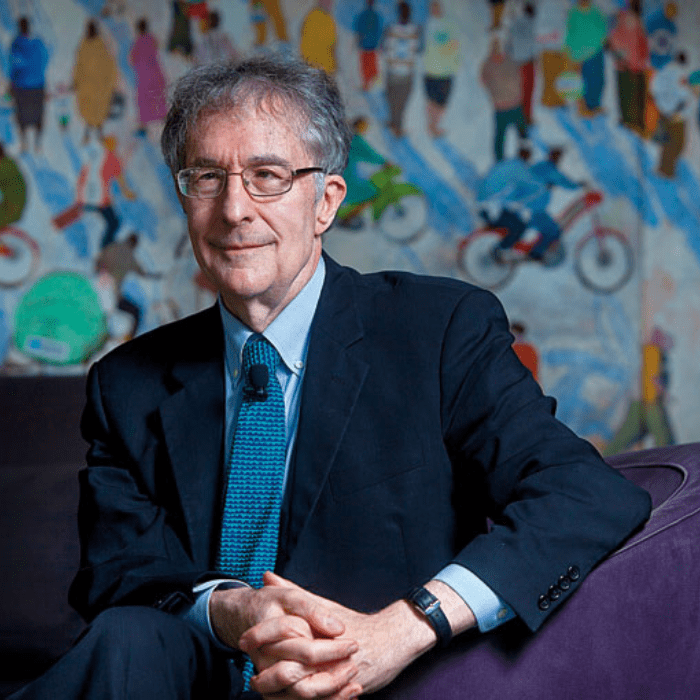 Howard Gardner
Howard Gardner is a developmental psychologist at the Harvard Graduate School of Education. One of the most influential educators in the world today, Dr. Gardner is best know for his theory of multiple intelligences.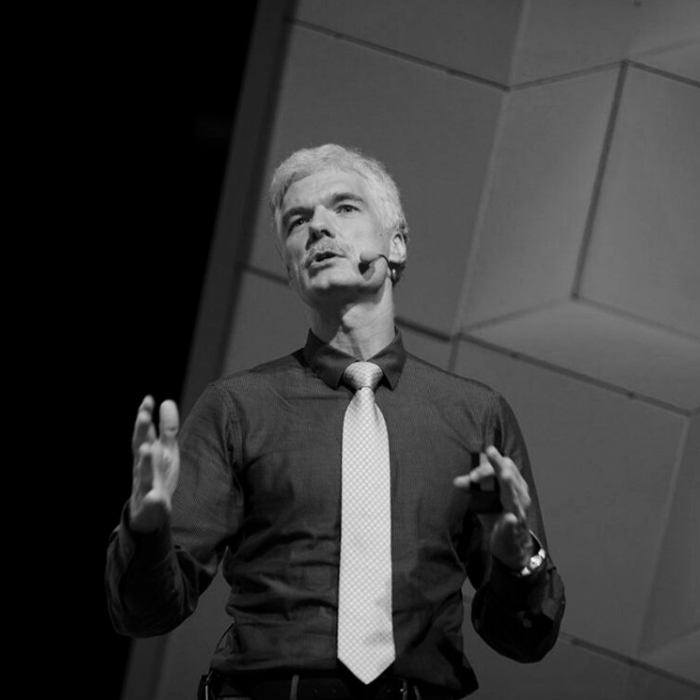 Andreas Schleicher
Andreas Schleicher is a mathematician and researcher who serves as the director for education and skills at the Organisation for Economic Co-operation and Development (OECD) in Paris.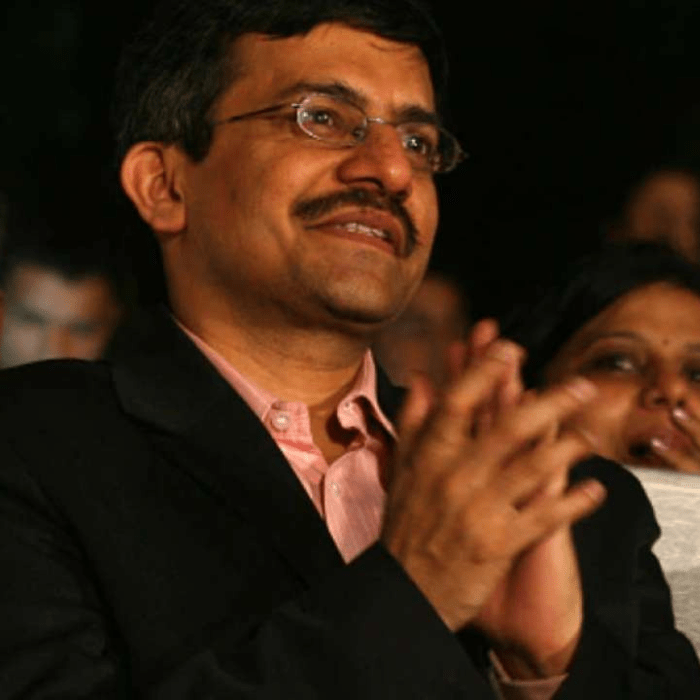 Vineet Joshi
Vineet Joshi is an accomplished academician who is currently the Director General of National Testing Agency (NTA). He is also the former Chairman of the Central Board of Secondary Education (CBSE).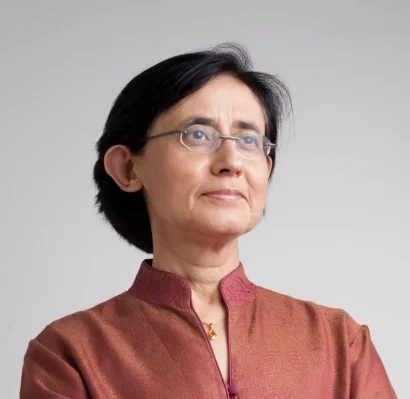 Vinita Bali
Vinita Bali is an accomplished businesswoman and former Managing Director of the food company Britannia. She chairs the Board of Directors of the Global Alliance for Improved Nutrition (GAIN).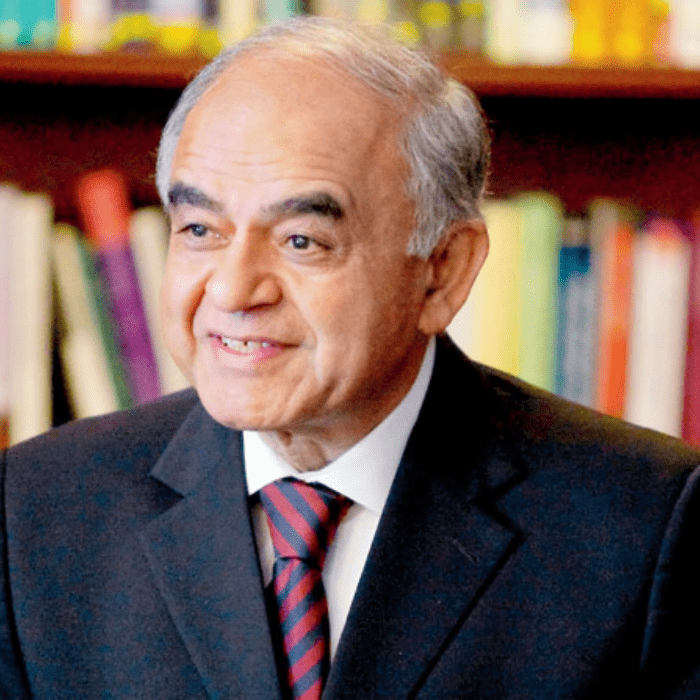 Gurcharan Das
Gurcharan Das is an renowned author and former Managing Director of Procter & Gamble. His most well-known work is an acclaimed trilogy based on the classical Indian goals of life.
XSEED Education is a Singapore based education system that improves thinking skills and problem-solving skills in children, thereby making them more confident and ready for the 21st century workplace. XSEED's pioneering school program has educated 2 million children and trained 100,000 teachers, in thousands of schools across countries.