SINGAPORE BASED XSEED EDUCATION LAUNCHES THE SUPER TEACHER APP WITH A FREE TRIAL
Singapore based XSEED Education Pte Ltd announces the launch of the Super Teacher App, a teaching and learning app that is the first of its kind in the world.
* An innovative mobile application that is built with the revolutionary XSEED Methodology, a teaching methodology that makes every class engaging and full of learning.
* Fully loaded with high quality content. 10,000+ hours of lesson plans, assessment, professional development resources and multimedia learning content like videos and audios.
* Teach anytime, anywhere. Lessons can be projected from the teacher's mobile or tablet to a screen in class or over video conferencing platforms like Zoom for online classes.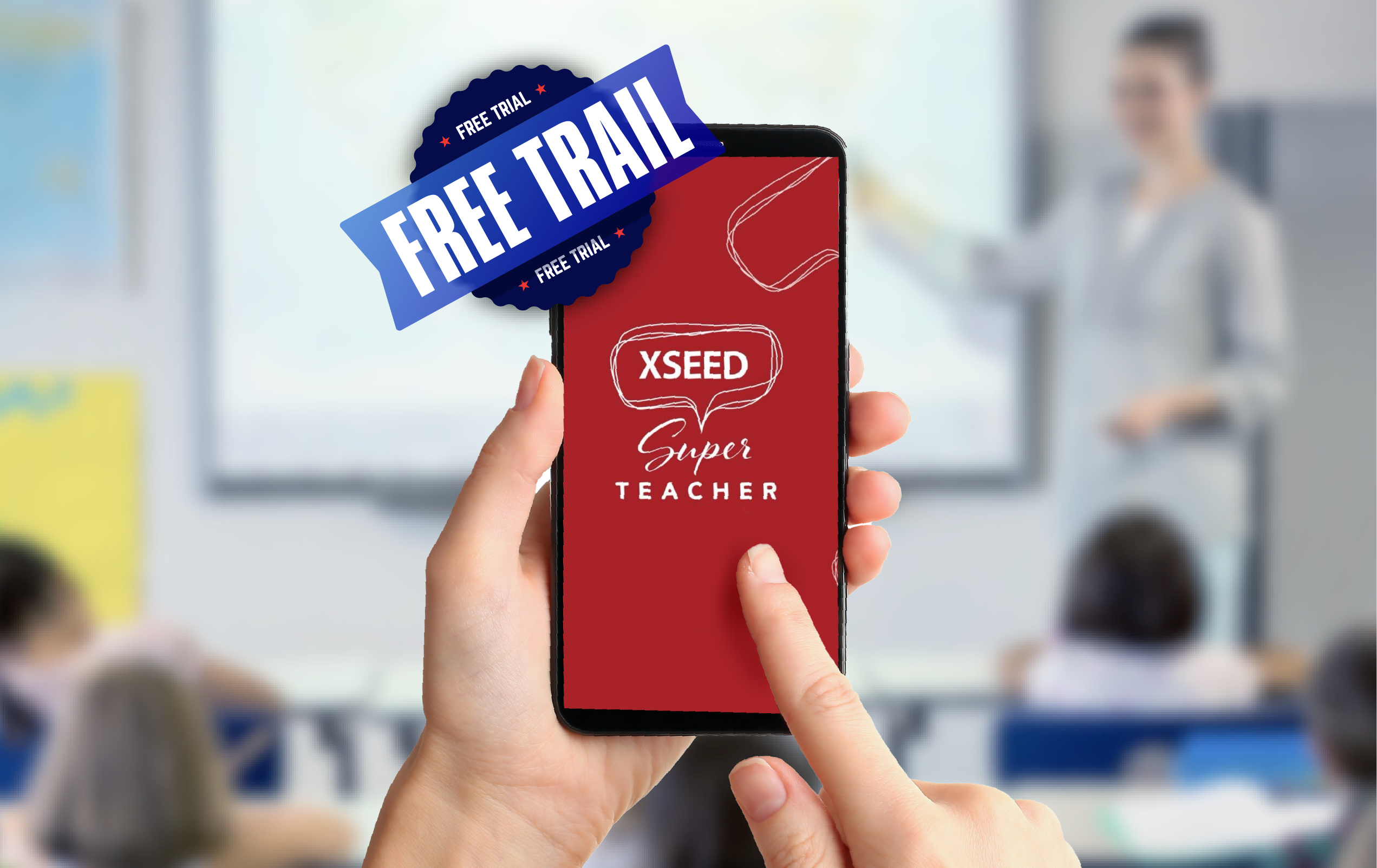 Singapore 10 February 2021 – XSEED Education Pte Ltd, a leading K-12 education company, officially announces the release of the world's first teaching and learning app that can "easily transform anyone in to a 'Super Teacher' with the Super Teacher App in hand", said Founder and CEO, Ashish Rajpal.
The international company based in Singapore held a special edition of the XSEED Master Class Series last Saturday, February 6th, where thousands of teachers and parents worldwide attended to watch Mr Rajpal conducted a live demo of the Super Teacher App to showcase how easy it is to provide high quality teaching online, in-classrooms or at home.
In the OECD Policy Responses to Coronavirus (COVID-19), it stated that, "The COVID-19 crisis has forced education systems worldwide to find alternatives to face-to-face instruction. As a result, online teaching and learning have been used by teachers and students on an unprecedented scale." Mr Rajpal explained during his presentation that, "when expectations are so high for a teacher and the hurdles are many, then she needs an impactful tool to make magic happen during her class."
Recognizing its responsibility as a global innovation partner to thousands of schools, tens of thousands of teachers, and millions of children, XSEED mounted an all-out response to this reality. "For those who have the 'will', XSEED gives you the 'skill' to become a 'Super Teacher'. Conviction is built when you experience the power of the Super Teacher App for yourself," added Mr Rajpal. "Now it's possible at your fingertips; at the click of an icon on your mobile!"
During the expert panel discussion moderated by Mr Rajpal, educators emphasized that "the importance of teaching anytime, anywhere has become the need of the hour." Notable comments on the tangible benefits of the Super Teacher App shared during the discussions included,
"I can focus on the actual teaching process and reduce preparation time. Don't need to tax myself switching between windows, I can ask [the students] more questions. [When] the tool is good then the craftsmen can be more productive. No time wasted!"
"Content variety the child gets [from] the Super Teacher App makes classes more engaging. The visuals, videos, [and] discussion topics all engage the kids so well."
"When my mind space is not hogged up with back end planning and execution , I can enjoy teaching my class and focus on my children."
The Super Teacher App, for a limited time, is now available for FREE TRIAL to anyone who would like to try their hands at becoming a 'Super Teacher' and experience the ease of uplifting in their teaching quality, and see first-hand for themselves how engaging students will be when teachers can focus on the content and discussions instead of technical execution. The Super Teacher App is a pandemic-proof education tool that is designed to revolutionize teaching and learning.
About XSEED
Headquartered in Singapore, XSEED Education is founded on the passion to genuinely transform education globally for all children and built a high-quality team to do so. The World Innovation Summit in Education (WISE) featured XSEED among path-breaking global innovators in education in its Learning Re-Imagined publication. MIT's Legatum Center has produced a case study for use in graduate courses on social entrepreneurship, on XSEED and its founder's journey as an entrepreneur.
About the Founder: Ashish Rajpal quit a successful international corporate career in Paris to pursue his passion for children's education. He invented the XSEED Method and personally led the creation of the program from scratch. Ashish chairs the XSEED board and is focused on innovation, global expansion, and partnerships. He has an Ed. M. from the Harvard Graduate School of Education, and teaches grade 4 science when he can.
Watch: "What is XSEED?" | Talk @ MIT Legatum
For general enquiries, please contact
contact@xseededucation.com
+65 6732 0164
For Corporate and Media enquiries, please contact
sg@xseededucation.com
For more information on XSEED Education the Super Teacher App and access to the Limited Time Free Trial, please visit https://xseededucation.com/